A Total Service Interconnect Facility
Focused on Craftsmanship and Deliverability
Welcome to Cicon Engineering – your all-in-one hub for top-notch interconnect solutions. Since 1988, we've been your go-to source for Wire Harness and Cable Assemblies production. We're a certified small business complying with AS9100 and ITAR standards, specializing in crafting cable assembles and flight harnesses.
At Cicon, we take pride in being your trusted contract supplier, adding exceptional value to your projects. With our management team boasting a collective experience of over a century in the wire and cable industry, you're in expert hands. Our entire Cicon team is dedicated to delivering on time, ensuring top-quality interconnect products, and making sure you're fully satisfied with our service.
Products
Cable assemblies and wire harnesses including simple or complex power and general signal cables, multi-leg harnesses, hybrid, coaxial and digital data bus.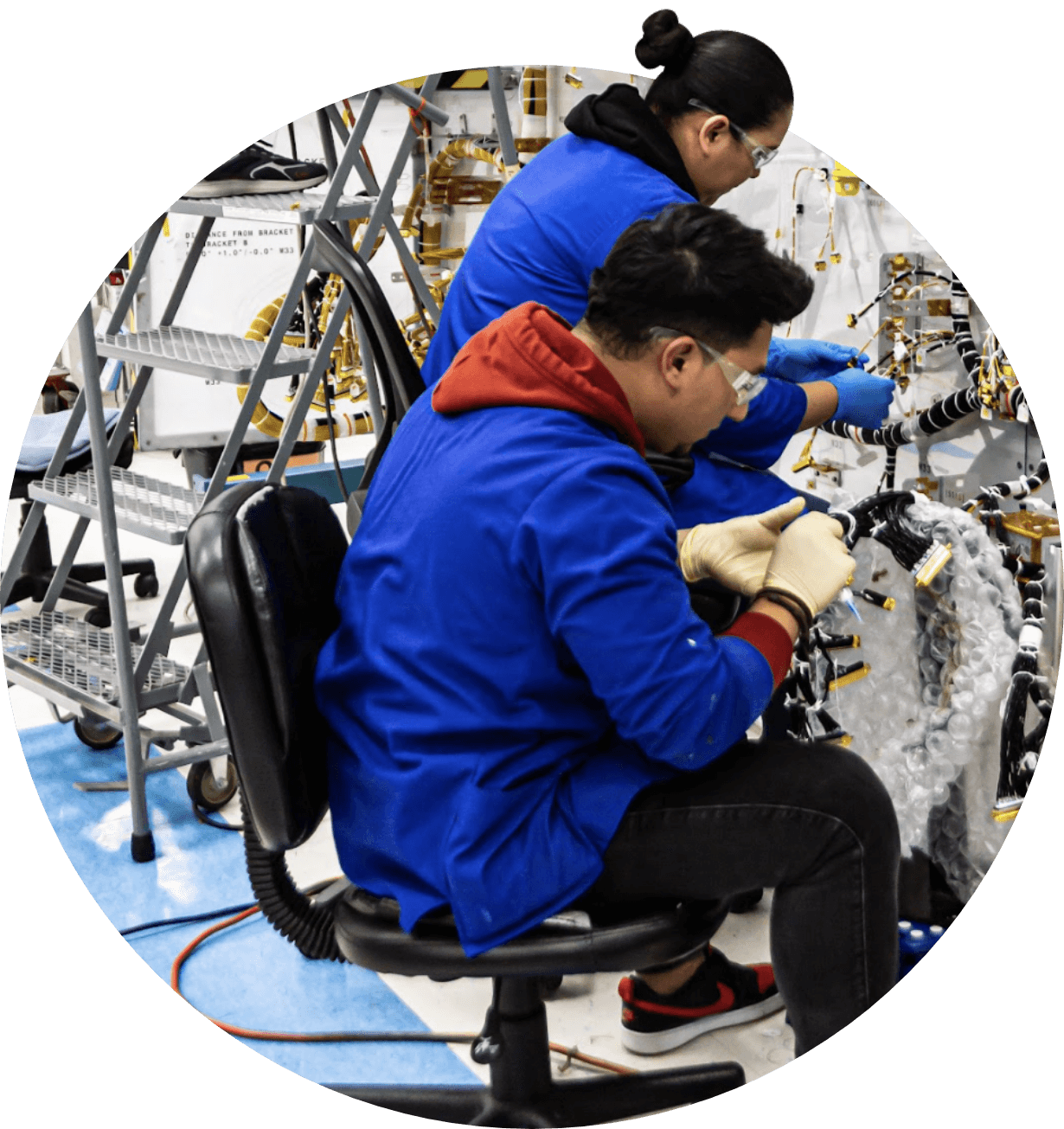 Manufacturing
Our capabilities include cabling, molding, braiding / jacketing, high reliability soldering, 1:1 mock ups, and a clean room environment to ISO 14644-1 & -2 Class 6.
Certified Quality
Cicon Engineering embodies certified quality. Adhering rigorously to AS9100, ISO 9001, and industry standards, our products consistently meet the highest benchmarks for excellence. Our meticulous quality control, featuring X-ray inspections and electrical testing, guarantees unwavering reliability.
Experience elevated excellence with Cicon Engineering. Our certifications reflect a commitment to precision, reliability, and innovation. Through advanced techniques and dedication, we consistently exceed expectations, supported by a legacy of awards and recognition.
Our quality management system is certified to AS9100 and ISO 9001.
Tell Us About Your Project
Unleash the power of certified quality. Contact Cicon Engineering today to transform your vision into interconnect solutions that redefine reliability and excellence. Your project deserves nothing less.
"*" indicates required fields